I generally hate training with anything that comes between me and the bar… I really liked Barehand!!! I definitely recommend them and am going to continue training in them.

Barehand are a perfect blend of minimal & functional. You don't know they're there till it's time for them to work. And work they do.

I can honestly say I notice a difference in my grip…, no rip! I've used them in every WOD since I got them. Pull-ups, deadlifts, clean & jerk, snatch, kettlebell swings… thrusters.

Amazing performance handled for the bars, ropes & wall climbs #feelthebars

I was against wearing gloves because they make your hands weaker. But Barehand is so thin that I can feel the bar and still have the natural hand grip without the friction.

I swear to god, you gonna love Barehand gloves .. It feels like real bare hands

Friction reduction design is awesome and Barehand makes the muscle-up easier.
Over 150000+ users
Tag us on Instagram
#barehandgloves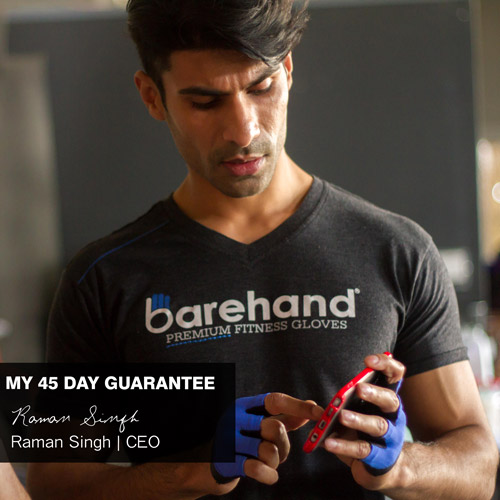 45 Days LIFT MORE GUARANTEE
OR100% money back
"You have full 45 days to test the best gloves on the planet, if you are not satisfied return them for 100% money back, no questions asked."
100% RETURN POLICY
BUY BAREHAND